Read the following article to learn how to win money playing online roulette.
How to Win Money at Online Roulette
Next to poker, Roulette is the most famous casino game, as it is frequently featured in movies. That is probably one of the reasons for its increasing popularity over the last several decades, which brought this game of chance from brick-and-mortar gambling venues to online casinos.
Since the online gambling market has been expanding, numerous gamblers have been opting for playing Roulette online instead of going to land-based casinos. Especially because the latter are often out of reach for a great number of gambling enthusiasts, who have to travel long distances in order to get to one.
Given the circumstances, one of the frequently asked questions regarding Roulette is — how to make money playing Roulette online? We will elaborate on the subject with the purpose of answering the question. Stay tuned to pick up some valuable tips and tricks.
How to Make Money Playing Roulette Online
In case you have been wondering whether or not it is possible to earn a living by playing Roulette at virtual gambling venues, the answer is yes. However, you cannot expect regular income you would have on a day job. Roulette is a game, and playing games for money always involves certain risks. That does not mean that you should give up on the idea of earning money on a Roulette wheel. It simply suggests that you ought to familiarize yourself with the game and use that knowledge to reduce the risks and develop strategies. Fortunately, we have gathered all the details for you. You just need to sit back, read, memorize, and subsequently apply them to your game.
Make a Distinction Between RNG Roulette and Live Dealer Roulette
In order to know the difference between the two, you must know what RNG is and understand how it works. RNG is short for a random number generator, which is basically a slot machine with high-quality graphics. Visually, you will have no difficulties spotting the difference between RNG Roulette and live dealer Roulette, as the first one excludes the wheel — the most prominent feature of this game. In its place stands a computer animation with the underlying RNG against which you play.
Beating a random number generator is not impossible, but it is definitely challenging. You can apply this trick only to flawed random number generators, so it is not that efficient. However, if you want to know it anyway, here is the story.
Some Russian hackers have recently discovered that there is a defect in pseudo-random number generators within some slot machines. The machines in questions have been assembled by Aristocrat, an Australian company.
The said hackers have bought one of the machines affected by this flaw in order to study it. It goes without saying that you, as a regular player, would be unable to study a machine, as you would have to do it at a casino, which implies that you would lose a lot of money. They, however, had the benefit of being at a home environment, where they conducted the experiment without risking their funds. In the long run, they have profited from it.
Since you are not a Russian hacker (otherwise you would not be here reading this text), and you will probably never have access to the RNG used by a particular website, we advise you to opt for live dealer Roulette. That way, you will get to play the game that features a wheel without leaving your home. You will be able to see the wheel and the dealer with whom you can communicate via live chat.
Play for Free
Now that you know what kind of a Roulette game you should play, it is high time we shared some concrete pieces of advice. As you know, practice makes perfect, and that applies to everything, Roulette being no exception. Given the fact, we recommend that you search for a website that offers the option of playing for free. Take advantage of that option and let the wheel spin for a few times before you start placing money bets. Not only will you have fun without worrying about your money, but you will also get to learn more by simply observing the game. Keep a close eye on the Roulette table you plan to place wagers on, as well as the force applied to every spin of the wheel. If you take your time, you may notice a certain pattern that can be useful once you decide to play for real money.
Versions of the Game
You may not know this, but when it comes to the wheel, there are two versions of the game — French and American Roulette. The difference between the two may seem small but can turn out to be rather significant. American Roulette has one extra zero pocket, which increases the house edge, and subsequently lowers your odds. When you play the French version of the game, the ball landing on zero leads to the house taking only one half of your entire bet. The difference of 50% between the two wheels has a huge impact on the final outcome, so you must not disregard it. After all, decreasing the house edge is essential from a player's perspective in every casino game, not just Roulette.
Know How to Handle Your Funds
The number one rule in real money gambling is managing your money wisely. The best way of doing this is to have a fund just for gambling. Although this may sound unnecessary, it will help you set a limit and stick to it. That way, you are far less likely to find yourself on an endless losing streak which can subsequently lead you to debts.
Each time you win, withdraw your money before you continue playing, and keep it separated from the money you use for betting. You may feel tempted to break this particular rule once you happen to be on a roll. However, keep in mind that you can lose everything you have won in just one spin of the wheel if you are not in control of your actions.
The key to winning a game is to take it slow and play it safe. In terms of Roulette, this means placing wagers on odd or even, red or black, or high or low. Covering the options enhances your odds and ensures steady winnings.
Roulette Strategies
Since Roulette is a table game, there are certain strategies you can apply. We will elaborate on a couple of them in this section, but we advise you not to follow them blindly. They may work, but that does not mean that using them always leads to successful outcomes.
The Martingale Strategy
Applying this strategy is risky, but can turn out to be quite profitable. Essentially, it comes down to betting on the same option over and over again until you win. Let's assume you have placed a bet on red versus black and lost. The Martingale strategy dictates placing a wager twice as big on the same option; keep doing so until you make a profit. Strategically, a ball must land on red eventually. Once it does, not only will it land you winnings, but it will also recover all your previous losses.
Nevertheless, since this strategy implies high risks, refrain from applying it if you cannot afford to lose. If you go on a seemingly never-ending losing streak, and you start to feel like you are gambling beyond your means, take a step back. The ground rule in profiting from any casino game is responsible gambling, and you should never disregard its importance.
The James Bond Strategy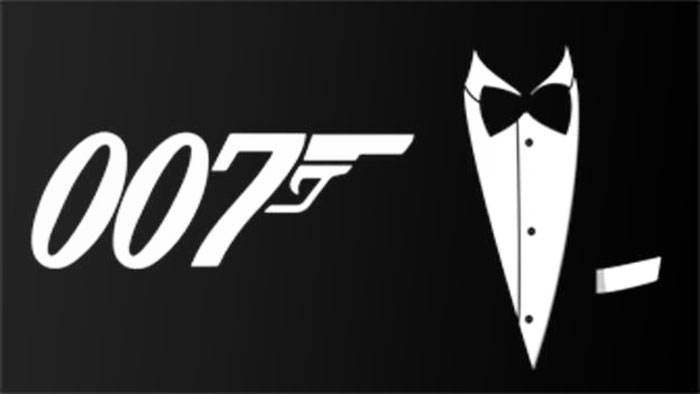 The Secret Service agent 007 has popularized the game of Roulette, so it is not surprising that there is a strategy that has been named after him. According to this strategy, you wager $200 as follows: $140 on a number from 19 to 36, $50 on every number from 13 to 18, and finally, $10 on zero. This way of betting covers almost an entire layout and subsequently enhances your chances of winning.
Additional Information and Tips
Playing Roulette online for a living may be more challenging in comparison to playing the traditional form of the game. The reason is detection, something gambling websites usually tend to practice. Once you have made an account at an online casino and started putting to use everything you have learned, you may start winning big. This is the goal, but it may raise suspicion, and the operators may view you as a visual ballistic player. If so, they are likely to prevent you from placing late bets, which are common at brick-and-mortar casinos.
Moreover, online casinos monitor players' activities far more thoroughly than their traditional counterparts. They have access to your information, whereas land-based ones usually do not request them, and therefore do not observe your winnings as closely.
Comparing and contrasting the two brings us to another essential step in the process of gambling online — choosing a reputable casino. Since gambling has embraced the Information Age, there are countless gambling websites on the Internet. You need to pay close attention to their reliability before you trust them with your funds. If a casino even remotely seems fraudulent, cross it off your list. Winning fair and square at such a casino means nothing, as you may never get to collect your money.
Choose a Technique
There are two ways you can go about this — placing small bets frequently and patiently waiting for the results, or playing with big stakes at once. The first one can lead to detection, which we have already described. The second one is unlikely to lead there, but it requires you to focus harder and carefully observe the game before determining whether it is time to wager. However, both of them can be successful only at a trustworthy casino, unless you want to risk ending up empty-handed.
A Roulette Player by Profession
As you can see, although Roulette is essentially a game of chance, playing it for a living requires planning. Whichever strategy or technique you choose, there are some basic rules you should not break if you want to profit from it. Gamble only at a reliable casino; opt for live dealer games rather than RNG ones; and control the amount and frequency of your wagers. If you succeed, you will be able to call yourself a Roulette player by profession, although your income will not be regular.